Products and Services
Regular Share Savings Account
A regular share savings account must be maintained in the account at all times. Once a regular share savings account is opened other accounts may be opened.
Download Account Card Application.
SPECIAL NOTE: All accounts will need to submit Photo ID and Social Security information.
Share Draft Checking
No fee checking. No minimum balance is requirements, no monthly service charges, no per check charges, receive a monthly statement. An overdraft protection is available, which acts like a line of credit to your share checking account.
Download Checking Account Application.
Reward yourself with a
SHUFORD CREDIT UNION DEBIT CARD.
Visit https://www.myampre.com/shufordcu to learn more.
Shursave (Moneymarket) Account
Earn a higher rate of interest with a minimum deposit of $500.00. Dividends are calculated daily from the day of deposit to the day of withdrawal. Dividends are earned daily and paid quarterly.
Club Accounts
Save all year round for Christmas or your Vacation, it's easy through payroll deduction.You may withdraw from your Christmas / or Vacation Club account anytime during the year, and still leave your account open. If you chose to do so, there will be a $10.00 fee.
Share Certificates
Certificates can be opened with minimum deposit of $500.00. New rates are available on a weekly basis.
Individual Retirement Accounts
An IRA is a great way to save for your retirement and can offer tax advantages. It is also an interest bearing account.
Click to view our Summer Promo
Loans
New and Used Auto loans, Secured and Unsecured personal loans, Mortgage loans. Ask about the "Steal the Car" program and get cash back.
Download our Loan Application.
TruSTAGE Insurance
Direct Deposit
Deposit your payroll, social security, and retirement benefits electronically for immediate credit.
Payroll Deduction
Use payroll deduction to automatically make deposits into any savings accounts, or payments to your loans.
VISA Credit Cards
Our VISA is as low as 9.99% fixed rate, with no annual fee.
Ezcardinfo.com is the site you would register, view transactions/balances 24/7 as well as make payments on your card.
VISA Debit / Check Card
Verified by VISA gives you added safety, and the reassurance that only you can use your VISA card online. No password, No VISA purchase. When making online purchases, always look for the verified by VISA logo.
Register your VISA Check/Credit/Debit Card
Audio Response Service
Call 1-888-211-6345 anytime, 24 hours per day, 7 days a week for current balances on any/all accounts.
Additional Products & Services
Our Members receive free Notary Service
Theme Park Tickets
Carolina Theater
Let Shuford Federal Credit Union help you enjoy a family outing at a low cost.
Carolina Theater is the perfect place to go out and experience a movie.
The newly renovated Carolina Theater offers:
Great movies
Refreshments
An area for Special Events, Birthday Parties, and much, much more!
The Carolina Theater is located in downtown Hickory across from the Arcade Billiard's.
---
24/7 Credit Union Services
Online Banking
---
Audio Banking
(828) 568-1234, option 1.
---
ATM Locations
The following ATM locations are FREE to all our members: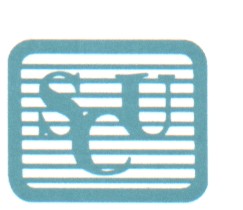 Shuford Credit Union Hickory Branch
882 16th Street NE, Hickory, NC 28601
Shuford Credit Union Granite Falls Branch
12 Falls Ave, Granite Falls, NC 28630

CashPoints® ATM
(Employee Access Only)
Shurtape Administration Office
Shurtape Corporate Office
Shurtape Highland Plant
Shurtape Stony Point Plant
Shurtape Dist. Center Plant
Shurtape Hudson Plant
Transportation Insight
EastWay Plaza
Classic Leather Furniture Plant
Vanguard Furniture Plant (2 Machines)
Convergys Call Center
---
Financial Information and Calculators
Do all your personal financial planning here with a wide range of "what if" worksheets. Use this site for Retirement Planning, Loan Calculations, Budgeting and College Savings.
---
Credit Union Information
Phishing Alert! You may receive an email alerting you that there has been fraudulent action on your Internet Branch account. The email contains a link that brings you to a replica of our Internet Branch Log in screen. The screen then asks for credit card information and other personal information. This action is not sanctioned/created by Shuford Federal Credit Union.
Shuford Federal Credit Union will not request personal identifying data or ask you to provide credit card information as part of the Internet Branch log in procedure.
If you receive any suspicious email from Shuford Federal Credit Union, please do not click on any links or provide any information.
Please contact us immediately.
---
Frequently Asked Questions(CUNA)
Credit Union National Association (CUNA)
National Credit Union Administration (NCUA)
---